Get your FREE copy of our informative 150-page eBook,
LEVEL THE PLAYINGFIELD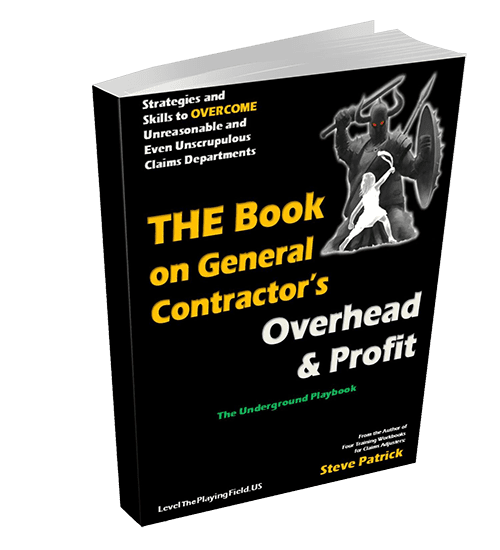 Your Solution to Overcoming Unreasonable or Uncooperative Claims Adjusters
Fill out the form to get our Free Ebook
(We will never give out your personal information to anyone – EVER – we hate spam too!)
To have us contact you directly, please fill out the contact form.
To contact us directly, call: 1-800-878-1427
or, if local to the DFW area, call: 469-535-3702
Request our free eBook of additional information or schedule a phone meeting
Text EBook to (214) 496-5182
We Work with Contractors as Well
In Our Free eBook, We Teach Contractors How to...
LEVEL THE PLAYINGFIELD FOR their CLIENTS AND GET THEM RESULTS!
Correctly file a supplemental claim and request a re-inspection – we even provide a sample letter in our eBook that is very effective.
Best explain deductibles and depreciation to their clients.
Understand the way adjusters think and what motivates them. We have decades of experience as contractors and adjusters.
Get roofs legitamtely totaled many times when the carrier is refusing.
Handle the cosmetic damage excuses carriers give.
Educate their clients with a handout we created so they never have to eat another deductible ever again.
We also teach contractors how to get GCO&P.