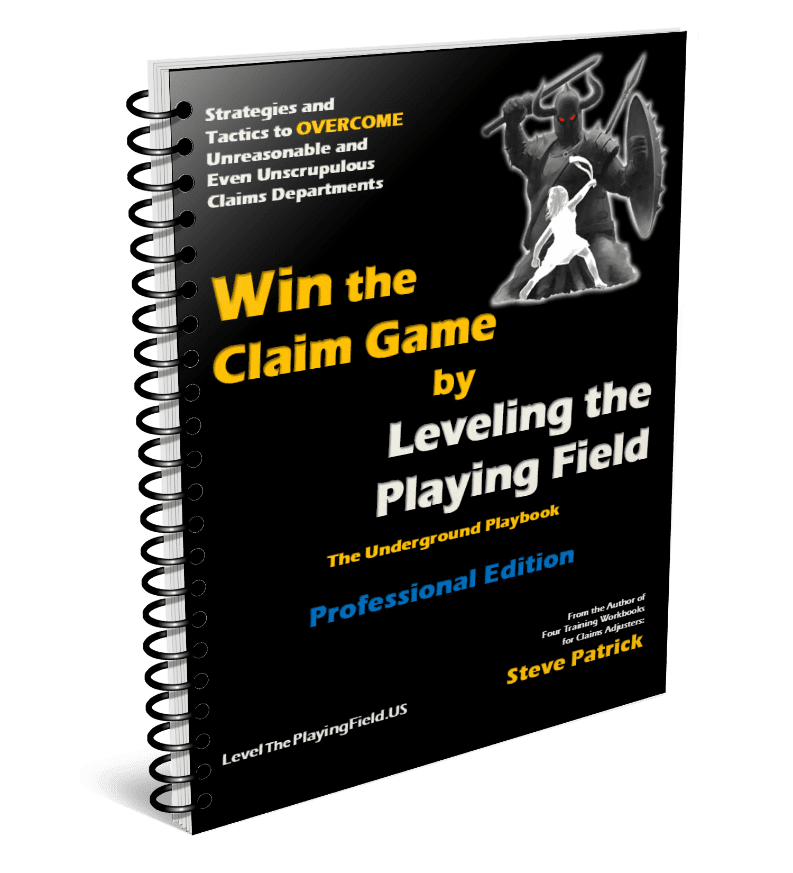 Are you
sick
and
tired
of
leaving money on the table
when dealing with claims adjusters?
Imagine if you never had to take it on the chin again!
How would you feel if you knew
WHAT

to say
and
HOW

to say it
,
every time

?
This book will
teach
you the strategies for overcoming
unreasonable claims departments
.
With over 200+ pages, this WILL get you results!
After signing up, you may occasionally receive emails from us about our other products and services.
About Level The Playing Field Basically, we only do two things.
But we do both things pretty darn well:
1. We help consumers, contractors, PAs and Plaintiff Attorneys overcome unreasonable claims departments so that consumers get righteous outcomes for their covered property claims.
2. We help contractors, PAs and Plaintiff Attorneys catapult their careers into the top 1% of all income earners nationally.
Level The Playing Field Resources
Take a look at what we help with: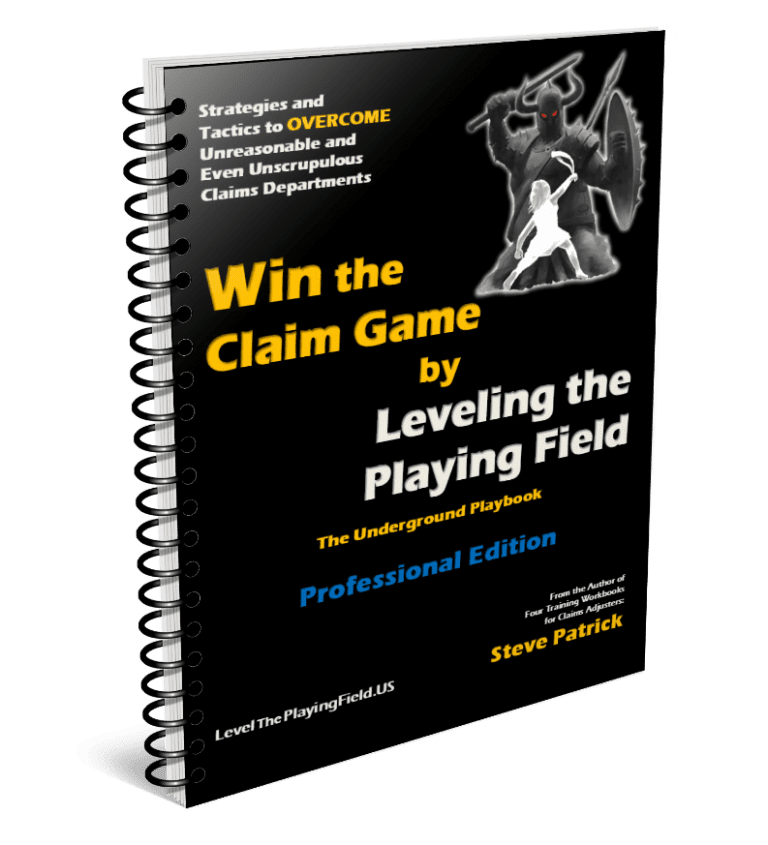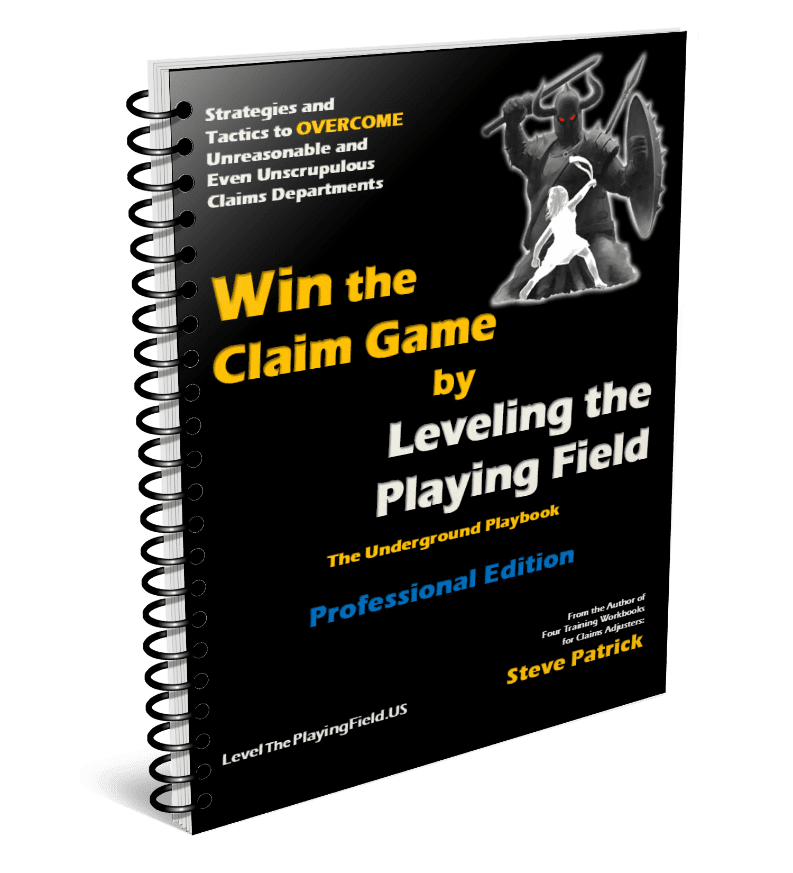 "Win the Claim Game" by Level The Playing Field is a comprehensive guide on the right techniques to use during the insurance claim process. The steps are easy implement and get great results!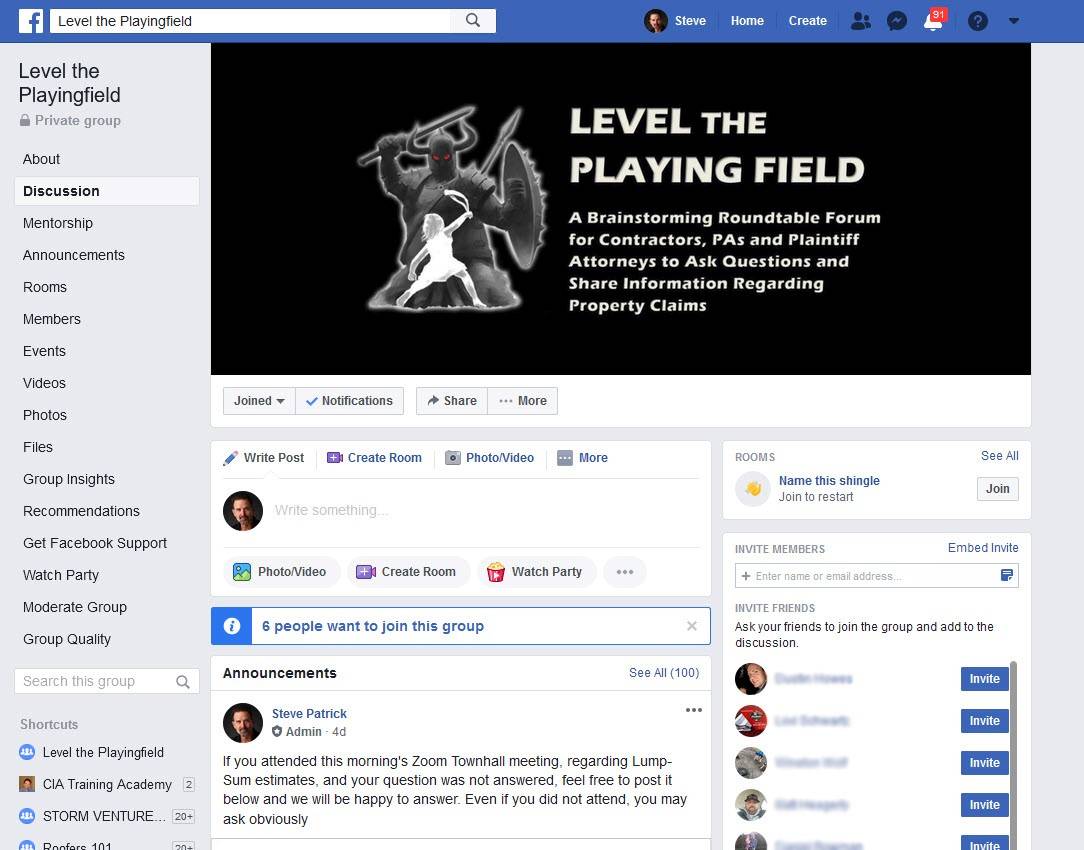 Our Facebook Group is a great place to keep up to date with everything going on in the insurance/contracting world. With over 23,000+ followers, we've helped thousands Level The Playing Field.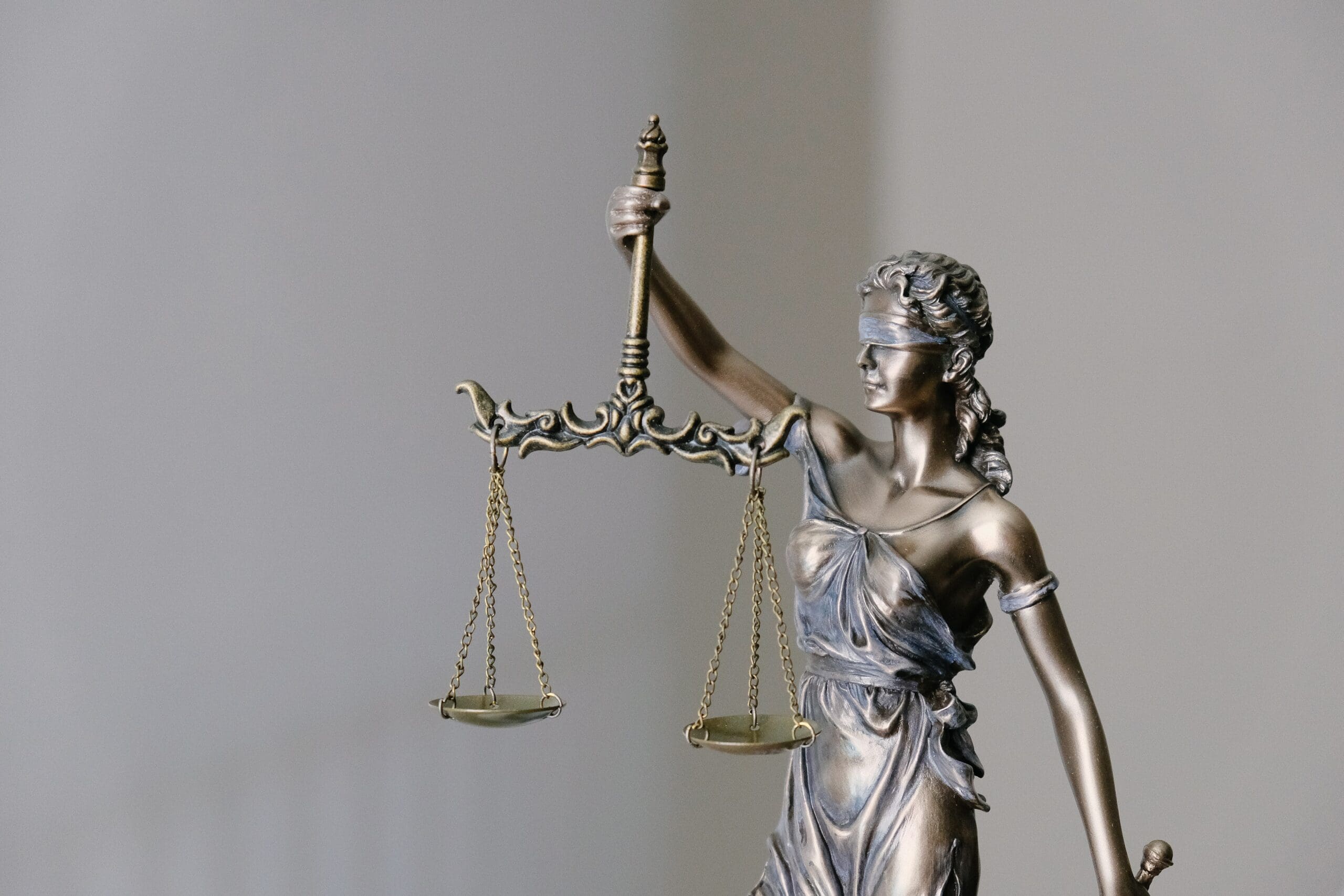 We're the go-to guys when you have a client that has a dispute with their insurance claims department regarding damages, line items or the amount of their claim.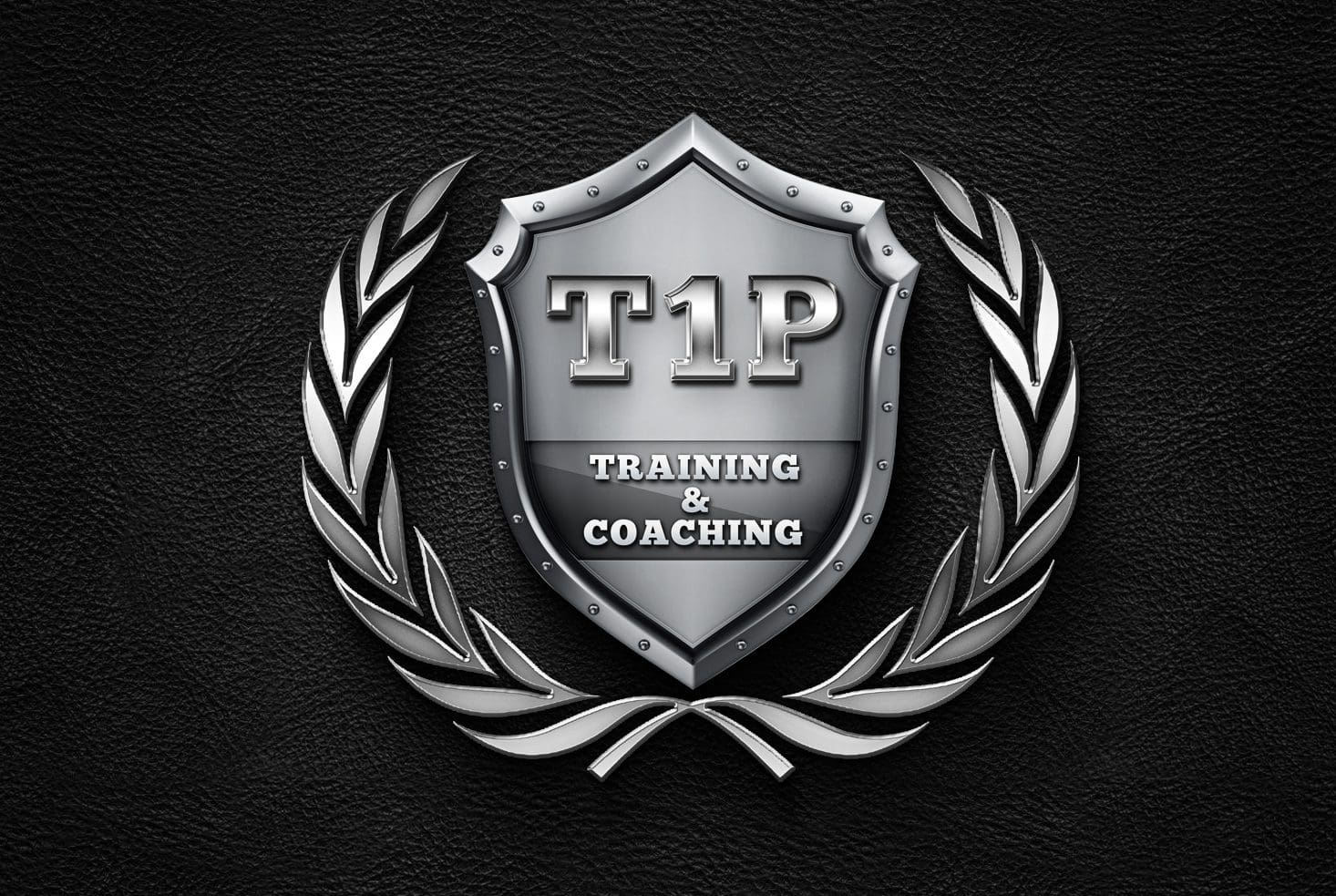 Top 1% Training was created to help you level up your income. This is a class conducted privately to small groups, typically a single company or a few companies together.
Estimates Made Easy writes construction estimates using Xactimate as our tool, helping contractors Level the Playing Field for their clients.
A contract is like the lock on your back door – it keeps honest people honest. Contractor Pro Docs was created to give contractors the resources they need to keep people honest.