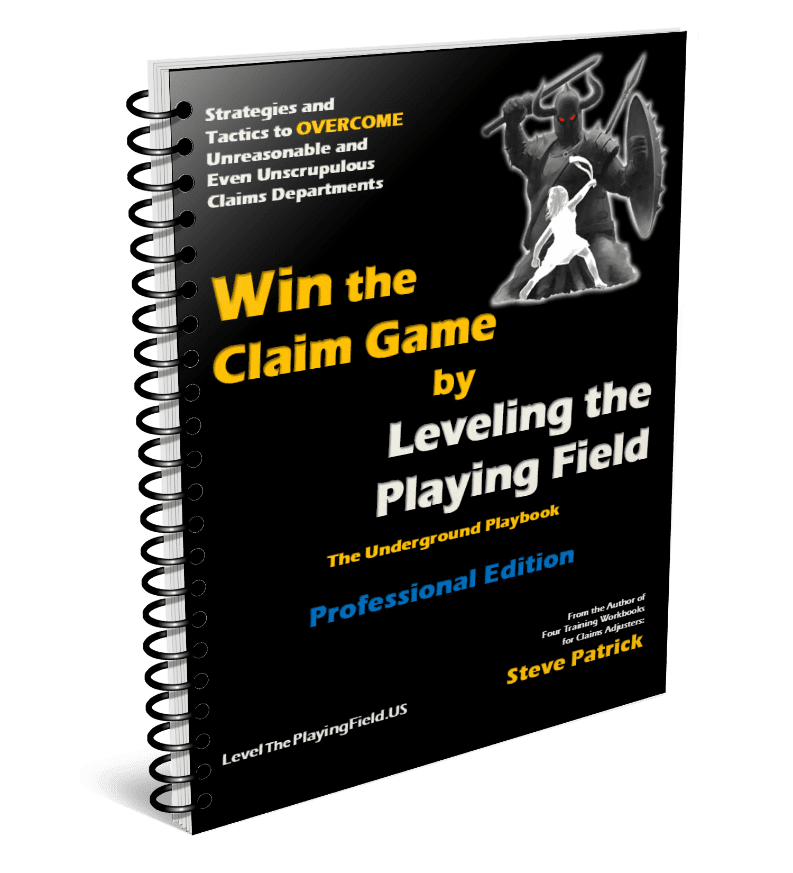 Are you sick and tired of leaving money on the table when dealing with claims adjusters? Imagine if you never had to take it on the chin again! 
How would you feel if you knew WHAT to say and HOW to say it, every time? This book will teach you the strategies for overcoming unreasonable claims departments. 
With over 150+ pages, this is magic bullet you've been looking for!